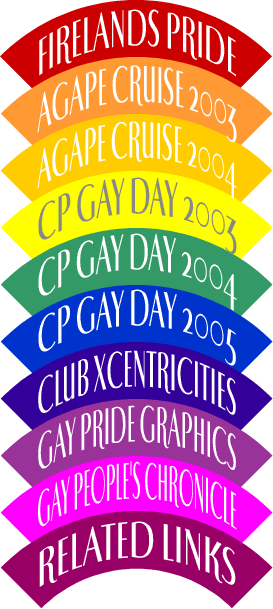 Gay Day, June 18, 2006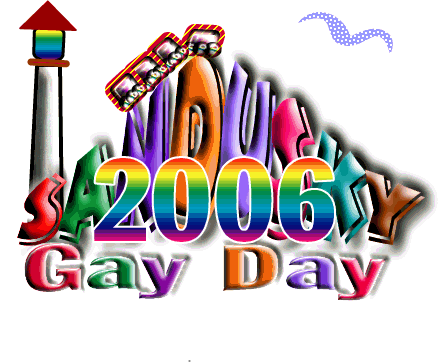 Quicklinks
June 19th PRIDE 2005 Gay Day at Cedar Point Amusement Park
June 12th PRIDE 2005 Firelands Pride Event with JAMIE ANDERSON
June 12th PRIDE 2005 at the Club Xcentricities
OUTUK Article by Clifton Spires regarding Firelands PFLAG
Sandusky Gay Pride 2nd Annual Christmas Gay-La 2004 NEW PICTURES!
QUICK LINK TO GAY DAY AT CEDAR POINT PHOTOS 2003
QUICK LINK TO SANDUSKY GAY PRIDE PICNIC PHOTOS 2003
North Coast Cruise for Agape Pantry & Office Photos 2003
"Queer Eye for the Straight Guy" ON THE BRAVO CHANNEL
NORTH COAST CRUISE 2004 PHOTOS

Free counters provided by Andale.

All photographs on this page are the property of the photographer. Some contain Images of Peanuts Characters which are trademarks of United Features Syndicate, Inc.